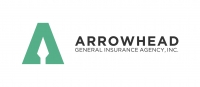 Description
Arrowhead Residential Earthquake Program – Available in California, Washington and Oregon.
Broader Coverages | Higher Limits | Lower Deductibles
Arrowhead's Residential Earthquake insurance program is designed to provide better earthquake insurance options for West Coast home owners. Our array of Residential Earthquake products provide some of the broadest coverage in the industry, with deductibles as low as 2.5%.
A la carte product options allow insureds to select the exact coverage amounts they want for other structures, contents, loss-of-use and loss assessments. Our traditional comprehensive products base these other coverages on the requested Coverage A amount. We can provide limits up to $15 million TIV in California; depending on the product, we include or have the ability to add increased swimming pool coverage and extended coverage for loss-of-use. Rates are competitive, depending on the location of the risk and age of the dwelling.
Our processes are streamlined to help producers get the job done quickly and accurately. Quoting and submitting applications can be easily accomplished online through Arrowhead Exchange. Direct billing with either a full-pay or three-pay option provides the simplicity and convenience producers and clients need. In addition, payments can be made by personal check, VISA or MasterCard.
Target Markets:
Newer structures or those that have been retrofitted and built on flat or gently sloping lots with slab or raised concrete foundations.
Commissions:
10% commission new and renewal
Product Highlights:
Dwelling limits from $75,000 to $5 million
High-value product available in CA up to $15 million TIV
Low 10% deductible option available in almost every zip code
Swimming pool endorsement available in CA
Request A Quote
Contact Arrowhead General Insurance Agency, Inc.