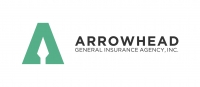 Description
If your clients provide security and safety equipment, systems, installation, service or monitoring, Arrowhead's Security and Alarm Program has you covered. "A" rated carrier, affordable premiums – and no membership fees or complicated forms. Our insureds include contractors, monitoring companies, consultants and other electronics systems professionals.
Program Highlights
Broad, customized GL and E&O insurance specific to your industry
"A" rated insurance acceptable to any vendors
Locations served: Available in 48 states
Veteran underwriters with 15+ years of experience
The ability to quickly manuscript endorsements and certificates to meet vendor, property manager and certificate holder requirements
Broad coverage for difficult exposures like Personal Emergency Response Systems (PERS) and medical monitoring
View more program highlights, http://arrowheadgrp.com/products/security-and-alarm/
Target Market
The electronic systems marketplace including:
Commercial and residential technology integrators
Residential and commercial alarm systems installation
Residential and commercial alarm monitoring companies
Closed Circuit Television (CCTV)/access control/communication systems installation
Low-voltage wiring/electrical wiring within buildings
Consultants to the industry
Coverage Highlights
Broad form commercial general liability – occurrence form
Tailored professional errors and omissions on an occurrence form
No property damage/care, custody and control sub-limits
No hidden sub-limit for important coverages or sunset clauses
Coverage for subcontractors' work
No warranty clauses requiring a contract in place for coverage to apply
No water damage limitations
Customized additional insured forms to meet contractual requirements
(866) 848-9195
8000 E. Maplewood Ave
Ste 350
Greenwood Village, CO 80111
Coverages Offered
General Liability
Commercial Property
Request A Quote
Contact Arrowhead General Insurance Agency, Inc.