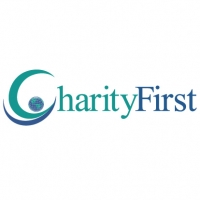 Package Product – Nonprofit Organizations Insurance
Description
Charity First's Nonprofit Package product provides insurance coverage and services for nonprofit organizations. Our offering includes a comprehensive package of property and liability insurance coverage designed to protect against the broad range of risks these organizations encounter. By promoting safety and protecting clients, valuable time and resources will be available to accomplish the organization's mission.
Charity First Nonprofit Program Why it's Better:
Coverage
Admitted carrier
Competitive pricing
Superior service
AM Best Rating (A XV)
In-house authority
Quick turnaround time
What We Offer
Nonprofit Package Including:
Property
General Liability

$1M Occurrence $3M Aggregate
Sexual Abuse $1M / $2M up to $5M under Umbrella
Social Service Professional up to $10M under Umbrella
Crime
Inland Marine
Equipment Breakdown

Automobile
Umbrella – Up to $10M
Worker's Comp
Product Coverage
Our Ultra XP Property Enhancement- Over 50 expanded coverage areas in one endorsement including:
Business Income & Extra Expense – $300,000
Sewer & Drain Backup – $100,000
Employee Theft – $50,000
Ordinance or Law
Transit – $100,000
Our General Liability Enhancement GL Extra:
Automatic Additional Insureds
Most Special Events Automatically Included
$1M Limit for Fire Damage Legal (Damage to Premises Rented to you)
Teacher's Professional Liability Now Available
Capacity
Umbrella Limits $1OM
Sexual Abuse up to $SM in Umbrella
Social Service professional available under umbrella
Coverages Offered
General Liability
Bodily Injury And Property Damage
Business Personal Property
Business Personal Property Coverage
Business Personal Property Off Premise Coverage
Commercial Property
Damage To Third Party Property
Liability For Guests' Property
Outdoor Property Destruction
Personal Property In Transit
Property Coverage For Personal Property In Rooms Furnished By Operator
Property Damage
Property In Transit
Property Off Premise
Temporary Relocation Of Property
Commercial Inland Marine
Crime Coverage
Commercial Auto
Hired & Non-Owned Auto Insurance Coverage
Hired Auto Physical Damage
Umbrella Liability
Workers Compensation
Directors And Officers Liability
Professional Liability Insurance (E&O)
//= $program_sic ?> //= $program_naics ?>
Request A Quote
Contact Charity First Insurance Services, Inc.