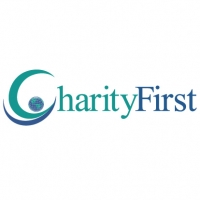 Description
Insurance for Houses of Worship & Storefront Churches
New, lower premiums starting at $405, 15% commission and NO BROKER FEES. Charity First serves the religious sector by providing a robust package policy tailored exclusively to denominational/non-denominational churches, synagogues, temples, and more.
Our program is available on a nationwide basis through licensed insurance brokers. (Except in LA & WV)
Coverage Highlights:
Risks with up to 30,000 square feet
New ventures are eligible
All faiths and denominations, including but not limited to: Churches, Meditation centers, Mosques, Temples
Organizations involved in certain activities, such as: Food banks, Mission work, Prison ministers, Retreats, Soup kitchens, Thrift stores
Available Limits:
General Liability
$1M occurrence / $2M aggregate
Pastoral professional coverage up to $1M
Directors & Officers Liability up to $5M limit of liability
Employment Practices Liability up to $5M limit of liability
Crime coverage up to $100,0000
Inland Marine coverage
Property Protection
Up to $3M in non-coastal zones (protection class 1-8)
Up to $250,000 in non-coastal zones (protection class 9-10)
$1M in coastal zones (wind and hail restrictions apply)
Umbrella up to $5M limit
Optional coverage for criminal or civil proceeding defense cost reimbursement for $50,000 / $100,000
Most Common Ineligible Risk Characteristics
Located in LA or WV
The Following Classes of Business

School exposure (Sunday school is acceptable)
International missions with children under the age of 18
Faith healing ministries
Coverages Offered
General Liability
Bodily Injury And Property Damage
Business Personal Property
Business Personal Property Coverage
Business Personal Property Off Premise Coverage
Commercial Property
Damage To Third Party Property
Liability For Guests' Property
Outdoor Property Destruction
Personal Property In Transit
Property Coverage For Personal Property In Rooms Furnished By Operator
Property Damage
Property In Transit
Property Off Premise
Temporary Relocation Of Property
Workers Compensation
Directors And Officers Liability
Employment Practices Liability (EPLI)
EPLI
Employee Benefits Liability Coverage
Commercial Auto
Hired & Non-Owned Auto Insurance Coverage
Hired Auto Physical Damage
//= $program_sic ?> //= $program_naics ?>
Request A Quote
Contact Charity First Insurance Services, Inc.