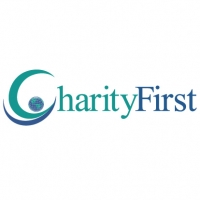 Westchester International Advantage
Description
International Insurance 101
Almost every organization needs international insurance when traveling or selling products outside of the United States. Typical entities that purchase coverage include churches, schools, non-profits, manufacturers, engineering firms, architects, lawyers, contractors, financial institutions, consultants, retail stores, healthcare providers, and technology companies.
Coverages:
General Liability: Provides coverage for third-party bodily injury or property damage resulting from your operations. Pays for things like defense cost, expenses, and damages you are legally obligated to pay.
Product Liability: Provides coverage for third-party bodily injury or property damage caused by your products. Responds to suits brought anywhere in the world for losses that occur outside the U.S.
Commercial Automobile Liability: Contingent coverage for owned, non-owned, leased, or hired automobile accidents while using, hiring or maintaining vehicles abroad. Pays for things like third party claims, damage to a rented vehicle, or medical bills for injured passengers.
Employers Responsibility with Foreign Voluntary Compensation: Offers 24/7 protection for work-related injuries for U.S. employees traveling on business outside of the United States, subject to the
applicability of any state workers compensation statutory requirements. Pays for items such as medical bills and lost wages necessary to make your employee whole.
Executive Assistance Services with Repatriation: Worldwide network of emergency response professionals available to respond 24 hours, 7 days a week, 365 days a year to any urgent medical or travel needs. Services include medical flights, repatriation, and emergency document replacement.
Accident & Health: Medical Benefits for injury or illness sustained outside of the scope of work. Pays for things like emergency room visits, doctor's appointments, and x-rays.
Kidnap & Extortion: Provides and pays the cost of emergency response services for a kidnap or extortion event. Reimburses for the payment of ransom or other expenses.
Political & Natural Disaster Evacuation: Get out of harm's way before it arrives. Pays for the relocation and repatriation of employees in the event of a political or natural disaster.
Property: Broad, all-risk protection for physical operations outside the United States.
Business Income: Covers multiple sources of revenue, including royalties and rental income, and extra expense.
How to identify overseas risk?
Does the organization…
Attend international events?
Have employees or volunteers who travel aboard?
Have employees or volunteers permanently working abroad?
Sponsor trips, tours or educational programs overseas?
Why Westchester International Advantage?
NEW automatic coverage and policy level enhancements specific to wholesale brokers
Dedicated international team focused on helping you identify your client's unique foreign exposures and quickly delivering a multinational insurance solution
Global network of underwriting and claims professionals with local operations in 54 countries and ability to write admitted coverage in over 200 countries
Focused product knowledge allows us the ability to customize our product toward various business classes such as education, architects and business services through our International Advantage® Edge suite of products
Financial Stability, Well-Earned Claims Reputation and Loss Control Services
Travel App – State of the art Smartphone App available free to insured travelers
Ability to offer discounted multi-year policies
//= $program_sic ?> //= $program_naics ?>
Request A Quote
Contact Charity First Insurance Services, Inc.