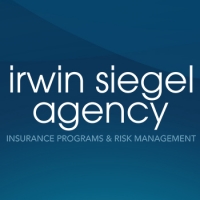 Description
Insured Event
ACTIVE ASSAILANT INCIDENT:
A deliberate malicious physical attack by an Active Assailant at a covered location who is present and armed with a weapon, (including handheld instruments, small arms, explosives, and vehicles), and the subsequent action of Authorities.
THREAT INCIDENT:
Any specific threats to inflict bodily injury, or damage, destroy or contaminate property.
COVERAGE HIGHLIGHTS
Legal Liability: Coverage for the Damages and Claim Expenses an insured will become legally obligated to pay following an incident.
Physical Damage: Coverage for the cost of physical loss, damage or destruction to Insured property resulting from an active assailant incident.
Business Interruption: Indemnification for business interruption loss resulting from physical damage or denial of access following an incident.
Extra Expenses: Cover for a range of extra expenses and costs likely to be incurred by an insured.
Response Fees: The Cost of Critical Incident response from our market leading security consultants GardaWorld.
ISA PRODUCT ENHANCEMENTS
Psychiatric Care for insured persons or a member of an
insured person's immediate family
Temporary staff costs – recruitment costs to replace
employees physically present during an active assailant incident
Event cancellation extra expense
Accidental death benefit for an insured person
Insured person includes clients/residents and volunteers
Service dogs covered
Vehicle includes all-terrain vehicles and snowmobiles
Repatriation of remains to their country of origin
Coverages Offered
Physical Damage
Legal Liability
Active Assailant Incident
Business Interruption
Extra Expense
//= $program_sic ?> //= $program_naics ?>
Request A Quote
Contact Irwin Siegel Agency