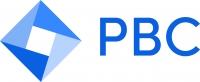 Description
PBC Environmental is a wholesale environmental insurance broker that provides our agent and broker customers with the capability to offer their insured specialized environmental risk and insurance services.
Environmental issues are complex and the agent or broker that depends on the insurer to guide them in placing an environmental policy is putting both their insured and their agency at risk of an uninsured claim.
Our mission is to enable our customers to offer their clients and prospects environmental insurance expertise with the confidence of knowing the coverage is there when needed and the premium is right.
The PBC Environmental Approach
Our goal is to deliver our resources and capabilities to the agent and insured in whatever fashion that fits the circumstances.
In some cases, agents involve us in direct discussions with clients and or their professional advisors in order to address questions and develop strategies on individuals transactions and insurance programs.
Our core objective is making certain our agents and brokers enable their clients and prospects to make fully informed business decisions concerning environmental risk and insurance.
The Bottom Line
PBC Environmental is very different from other environmental wholesalers that most often provide little more than off the shelf product offerings. We develop new approaches and solutions to specific situations facing insureds as well as using our substantial market clout to drive superior premium levels.
In addition, there is no insurance product line that is better suited for revenue growth or for use as a platform for new client relationships than the new generation of environmental insurance policies.
Click the links provided below for examples of environmental risks and exposures for various commonly served industries:
If there are any specific business sectors for which you need an exposure guide and or any other materials describing environmental risk or insurance, please contact John Butler.
For more information, please contact:
John Butler
Phone: (855) 781-9707
Coverages Offered
Pollution Liability
Workers Compensation
//= $program_sic ?> //= $program_naics ?>
Request A Quote
Contact Program Brokerage Corporation