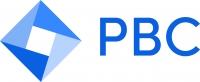 Description
Our highly specialized team of seasoned insurance professionals has over 45 years of experience in arranging coverage on all forms of valuable collectibles for museums and other non-profits, private collectors, exhibitions and galleries and dealers. We use only top-rated, financially secure insurance carriers to provide coverage under difficult circumstances. For example, collections are frequently displayed in vacation homes located in resort areas with a history of earthquakes and floods, and jewelry normally held in vaults may be needed for use on short notice. We accommodate these and other precarious situations with "all-risk" coverage that is virtually unrestricted as to location, movement or cause of loss.
Other coverages offered through our Fine Art program include:
"All Risks" Direct Damage – Locations > Worldwide Transits/Unnamed
Legal Liability
Umbrella/Excess Liability (Museums)
Personal Articles Floaters > Manuscript Policies
Target Business
Artists
Auctioneers
Collectors (Personal & Corporate)
Dealers/Galleries
Exhibitors
Museums
Packers/Shippers
Storage Warehouses
Trusts/Estates

Territory:
U.S. & Canada (Licensed/Admitted)
Worldwide
Required Documentation:
Supplemental Application >3-5 year loss history
Facility Report – Museums > Loan Agreement (Gallery)
Minimum Account Premium: $3,500
What Makes Our Programs different?
Our ability to offer competitive pricing is just one of the many advantages, we provide to our clients. The primary difference is the peace of mind in knowing that you'll have a recognized leader within the area of fine arts that not only understands the needs of your clients, but is able to service the account well after it has been written.
Contact:
Marilyn Brown | 855-753-9287

//= $program_sic ?> //= $program_naics ?>
Request A Quote
Contact Program Brokerage Corporation