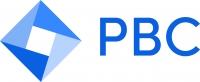 Description
Program Brokerage Corporation (PBC) is the go-to-source for producers seeking excellent Professional Liability Products and service for their existing accounts and prospects.
Our Professional Liability division specializes in the following insurance products:
Directors & Officers Liability
Employment Practices Liability (All Industries)
Miscellaneous Professional Liability (Consultants, I/T, Staffing, etc.)
Specified Professional Liability (Accountants, Lawyers,
Insurance Agents/Brokers, Title Agents etc)
Architects & Engineers
Real Estate D&O and Professional Liability (Condos, Coops, Apartment Buildings)
Media & Publishers Liability
Medical Professional
Liability (Specified Medical & Miscellaneous Facilities)
Financial Institution Management & Professional Liability (Banks, Investments
Advisors, Insurance Companies, Hedge Funds, etc.)
Crime/Fidelity (Focus on the accounts with recent claim activity)
Kidnap & Ransom
All industries may be accommodated.
For more information, please contact:
Mike Morales
Phone: 212-338-2924
mmorales@programbrokerage.com
Shawn Flanagan, RPLU
Phone: 855-781-9707
sflanagan@programbrokerage.com
Coverages Offered
Directors And Officers Liability
EPLI
Professional Liability Insurance (E&O)
Request A Quote
Contact Program Brokerage Corporation