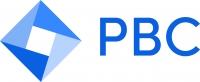 Description
The senior living industry is dynamic and ever-changing. New exposures continue to present themselves and innovative solutions must be created for your clients in this industry. For this reason, it is vital to work with a team of specialized experts dedicated to serving this industry with decades of experience. PBC's Senior Living insurance program provides comprehensive protection for a highly regulated and dynamic industry.
Target Business:
• Skilled nursing home facilities
• Assisted living facilities
• Independent living facilities
• Continuing care retirement communities
• Alzheimer's / Memory care facilities
Coverages Offered:
• Professional and General Liability (Claims made/occurrence)
• Environmental Liability Coverage
• Excess Liability (high limits available)
• Property Coverage for buildings, personal property and business interruption
• Automobile (including private passenger and transport vans)
• Boiler
• Crime
• Workers' Compensation
• Directors' & Officers' (including Employment Practices Liability)
• Employee Benefits (including medical and life)
• Residents' Funds Bonds
• Voluntary Employee Benefits (on payroll deduction plans)
• Violation of Residents' Rights
• Coverage for physical and sexual abuse
• Protection for medical directors while acting within the scope of their administrative duties
• Facility Barbers and Beauticians Coverage
Territory: Continental U.S.
Required Documentation:
• Supplemental Application (available on our website)
• 5 Years currently valued company generated loss run
• Acord Applications
Minimum Account Premium: $25,000 for Liability
For more information contact:
Gary Shapiro
Phone: (855) 781-9707
Tom Henderson
Phone: (855) 781-9707
Coverages Offered
Pollution Liability
Commercial Property
Bodily Injury And Property Damage
Request A Quote
Contact Program Brokerage Corporation