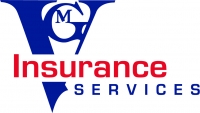 Additional Allied Healthcare Classes of Business
Description
Specialized Insurance Solutions Designed for Businesses in the Allied Healthcare Industry
Allied Healthcare coverage for businesses that don't fall into traditional categories and come with a unique set of risks is our specialty. With over 30 years of expertise in this industry, our program provides comprehensive insurance coverage tailored for each unique business. Partner with VGM Insurance Services for exceptional customer service, quick turnaround time and claims expertise.
Our Customers:
Residential Hospice
Medical Testing and Imaging Laboratories
Dialysis Centers
Outpatient Therapy and Rehabilitation
Specialty Human Services
What it Covers
Primary limits up to $5,000,000/$7,000,000
Monoline Professional or combined Professional/General Liability
Sexual/Physical Abuse sub-limit options up to $1M/$1M
Property
Hired and Non-owned Auto coverage
Claims made or Occurrence
Shared limit or separate limit
Options for defense within or outside of limits
Various deductible options starting at $0
Program Highlights
Trusted Carrier Partners: We work only with A.M. Best 'A' Rated or higher carriers. You can trust us to protect your clients' business.
Admitted and Non-Admitted Nationwide: We have the flexibility to meet the ever-changing needs of your clients' business.
Ease of Doing Business: Our fully digital application and renewal process make it simple and convenient to get your insurance business done – for you and your clients!
Risk Management Expertise: Access to our in-house corporate counsel and claims team, as well as a full portfolio of risk management resources, helps clients manage their risk and defend their business.
Coverages Offered
Professional Liability Insurance (E&O)
General Liability
Abuse
Hired & Non-Owned Auto Insurance Coverage
Hired Auto Physical Damage
Commercial Property
Request A Quote
Contact VGM Insurance Services