ProgramBusiness for Retail Agents & Brokers
Looking for a
Market?
Simply search by coverage, keyword, or company or learn more below.
More than 1,200 Markets, 750 Programs & Products, Find the One You Need
Our mission is to help eliminate the disconnect between the retail agencies and the underwriters within the P&C insurance industry. Our Request a Quote process connects over 80,000+ retailers to available markets both standard and nonstandard.
Search for markets by topic, product, program, keywords, and geographic location and you will instantly see to find the perfect market for your risk. Gain access to top-tier regional and national MGAs/MGUs, wholesalers, program administrators and carriers eager to do business with you with the click of a button.
Requesting a quote has never been this easy (or this free)
The independent Insurance agent is highly important and plays a crucial role in properly protecting business owners. To further help, we have created a single-entry platform that connects agents with MGAs, MGUs, and Program Administrators that offer both admitted and non-admitted coverage, all free of charge.
Submitting a risk to all available markets should be easy and hassle-free for both the agents and the underwriters.
Requesting a quote is now as simple as 1,2,3, done.
Log-In

Search For A Market

Click Request a Quote and Submit Acords, Drivers' Schedules, and Loss Runs using our single-entry logic to all available markets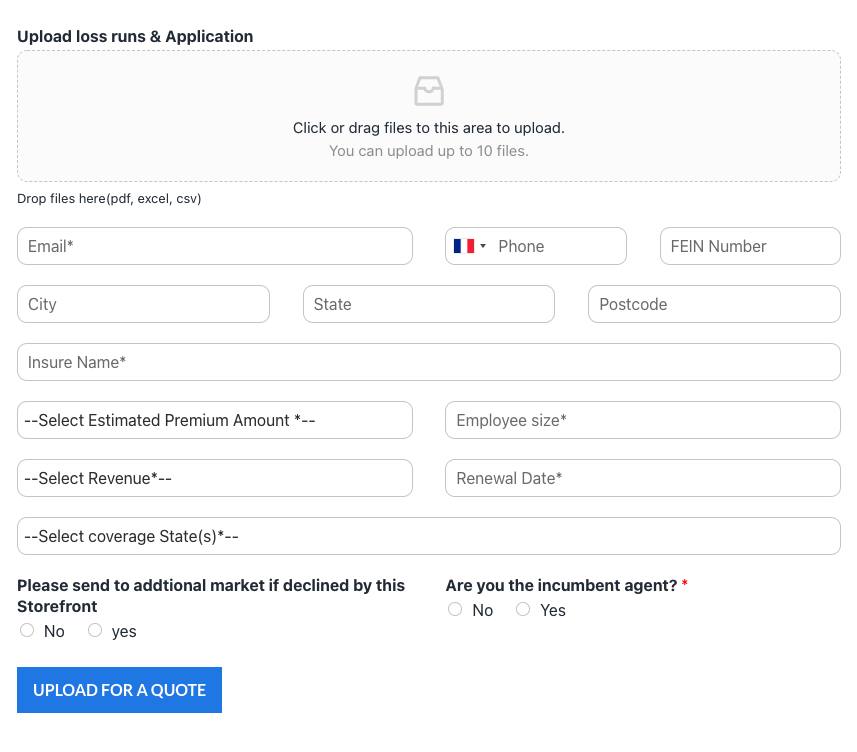 Ready to Get Started?
Sign up for free today.