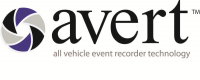 Programs Plus Habitational Program
Description
Preferred Habitational Program: This program concentrates on preferred apartment accounts that are less than 20 years old or have been renovated in the past ten years. Owner-occupied condominiums and townhouse associations may be written, provided they meet underwriting standards. All accounts generally must be written as a package policy. We provide a wide array of enhancements that are specific to this class of business. In addition, crime coverage, hired/non-owned auto, and employee benefits liability can be included in the package.Umbrella coverage is available in conjunction with this program with a $25,000,000 limit.
Lines of coverage: property, inland marine, crime, & GL
Target Territory: Non-coastal areas; however, tier 1 counties may be written ex-Wind. No quake coverage. Risks must be located in an area rated Protection Class Six (6) or better.
Target Market: (Preferred Program) Rents in top 25% of rents charged in town/city where risk is located.
Second Tier Habitational Program: This program concentrates on apartments, condos, townhouses and economy hotels that do not fit the criteria for our Preferred Program. The target market is habitational accounts commonly referred to as "B" class accounts. We provide monoline coverage for properties over 10 years of age.
//= $program_sic ?> //= $program_naics ?>
Request A Quote
Contact Innovative Risk Management, Inc