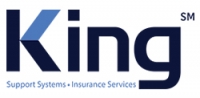 KW Specialty Personal Lines
Description
In addition to our manufactured home and parks coverage we are excited to offer Homeowners, Dwelling, Condo, and Difference in Conditions, which are just a few of the policy types available through the KW Specialty program.
If you are looking to insure that unique or hard to place risk with a carrier that has unmatched expertise, look no further than this program.  All construction types are eligible including but not limited to: tiny homes, yurts, Townhomes, shipping containers, manufactured, semi-detached, and detached, this is the program for you.
KW will write owner occupied, rentals, seasonal, short-term rentals and owner occupied with roomers or boarders.
The policy also has available some specialized endorsements and coverages such as:
Wildfire Response Program – added at no additional cost to the policyholder.
Loss of Use on short term rentals
Builders risk
Farm and Marijuana Endorsements
Home Day Care
Coverage options are a la carte so you can design the policy your customer is looking for.
Request A Quote
Contact King Support Systems Insurance Services