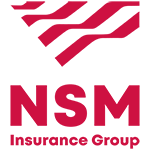 CHAMP – Coastal Condo Insurance
Description
CHAMP, a best-in-class program built by NSM Insurance Group, is a package program tailored to coastal, wind-exposed condominium associations. We have a 16-year track record of providing wind capacity to the coastal condo market. Our program is available in all states from Maine through Texas.
Trust our expert underwriting team to quote and bind your coastal condo accounts today.
Key Coverages
Property (wind damage included)
Property Coverage Enhancement Endorsement
General Liability
Cyber Liability
Business Income
Equipment Breakdown
Crime
Hired and Non-Owned Auto
Territories
East Coast: All states
Gulf States: All states
Submission Requirements
Acord Applications
CHAMP Supplemental Application
Three years currently valued loss runs
Why Work with CHAMP?
Backed by top-rated national carriers
In-depth industry expertise
One policy form
In-house underwriting and service
Coverages Offered
General Liability
Crime Coverage
Commercial Property
Property Damage
Equipment Breakdown
Hired & Non-Owned Auto Insurance Coverage
Cyber Liability
Applications and Informational PDFs
Request A Quote
Contact NSM Insurance Group
Log-in to ProgramBusiness to contact NSM Insurance Group
Login
Don't have a log-in? Register for free here.
ProgramBusiness is 100% free for agents and agencies.
Registered users can submit ACORDs, loss runs, etc to quickly receive quotes from multiple markets or the market of your choice.