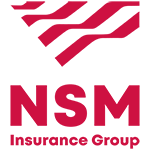 HabPro Insurance – Commercial Real Estate Insurance
Description
HabPro Insurance is a best-in-class Commercial Real Estate (CRE) insurance program specializing in package and mono-line property for apartments and condominiums. Built by NSM Insurance Group, the nation's leading provider of specialty insurance programs, HabPro is available on a non-admitted basis and is focused on providing competitive coverage to the small and middle-market arena.
Trust our expert underwriting team to help you with hard-to-place habitational risks across the country!
Appetite Guide
Property amount subject: Up to $15M max
Non-coastal apartments and condos
Multi-family homes
Student housing
PC 1-7
Risks with less than 15% subsidized or 30% mercantile
Available in all states, excluding Alaska, Hawaii, Florida, Louisiana and the five boroughs of New York City
Program Coverages
Robust Property Enhancement Endorsement, which includes various sub-limit coverages
Business Income
Equipment Breakdown
Ordinance & Law A, B & C (up to 10%), D
Hired & Non-Owned Auto
Click here to view our program guide with more information
Why Work with HabPro?
A+ rated national carrier
Exclusive policy forms
Competitive coverages
Creative solutions for traditional & non-traditional accounts
Dedicated underwriting expertise
In-house claims team
Superior service
Coverages Offered
Commercial Property
Equipment Breakdown
Hired & Non-Owned Auto Insurance Coverage
Ordinance Or Law Enforcement Coverage
Applications and Informational PDFs
Request A Quote
Contact NSM Insurance Group
Log-in to ProgramBusiness to contact NSM Insurance Group
Login
Don't have a log-in? Register for free here.
ProgramBusiness is 100% free for agents and agencies.
Registered users can submit ACORDs, loss runs, etc to quickly receive quotes from multiple markets or the market of your choice.