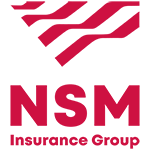 KBK Insurance Group – Commercial Towing & Garage Insurance
Description
The leading market for more than 30 years, KBK Insurance Group — a best-in-class program built by NSM Insurance Group – provides property and casualty insurance coverage for hard-to-place risks, including commercial tow truck companies, the garage space and auto salvage, dismantling and recycling companies.
Trust our expert underwriting team to quote and bind your commercial auto accounts today.
Key Coverages
Commercial Auto Liability
General Liability
Garage Keepers Legal Liability
Auto Physical Damage
Facility Property Coverage
Workers' Compensation
On-Hook/Cargo
Hired Car/Non-Ownership
Dealer Plates
Click here to view our program overview with more information
Why Work with KBK?
A+ rated national carrier
Exclusive market for non-franchised auto salvage & dismantling
Trusted one-stop shop for garage & towing risks
No radius limits for towing
Competitive coverages & policy forms
Specialized experience and expertise
Access to dedicated underwriter
Commercial package policy
Fast turnaround times
In-house claims team
Coverages Offered
Commercial Auto
General Liability
Garage Keepers Coverage
Workers Compensation
Cargo
Hired & Non-Owned Auto Insurance Coverage
Applications and Informational PDFs
Request A Quote
Contact NSM Insurance Group
Log-in to ProgramBusiness to contact NSM Insurance Group
Login
Don't have a log-in? Register for free here.
ProgramBusiness is 100% free for agents and agencies.
Registered users can submit ACORDs, loss runs, etc to quickly receive quotes from multiple markets or the market of your choice.