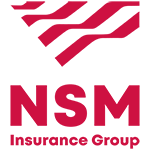 Miscellaneous Professional Liability
Description
Appetite is focused on 10 main buckets of classes: Construction/Design, Inspection, Consulting, Testing, Logistics, Training, Arbor, Employment, and Surveying Services.
Program Advantages
Carrier – Lloyd's of London
Unparalleled underwriting expertise
Robust risk management
Broad coverage
In-house claims team
Broad Professional Liability Coverage
Worldwide Coverage
"Definition of insured includes independent contractors while acting solely on behalf of the named insured"
Contingent BI/PD available for select risks
GL endorsement available for an AP for select risks
First Dollar Defense for AP
Defense Outside the Limits for AP
"Cyber coverage available for an AP for select risks"
Limits & Deductibles
Up to $2/$4M in limits available
Minimum Premium & Deductible: $2,000
Excludes
Real Estate Agents
Property Managers / Home Inspectors / Utility Locators
Financial Services
Contact
Brian Neilson
bneilson@puainc.com
(630) 861-2399
Applications and Informational PDFs
Request A Quote
Contact NSM Insurance Group
Log-in to ProgramBusiness to contact NSM Insurance Group
Login
Don't have a log-in? Register for free here.
ProgramBusiness is 100% free for agents and agencies.
Registered users can submit ACORDs, loss runs, etc to quickly receive quotes from multiple markets or the market of your choice.