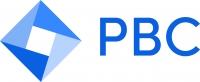 Real Estate Umbrella Insurance
Description
This program has been designed to provide high limit umbrella liability coverage for entities involved in the ownership and management of commercial and residential real estate located nationwide.
Coverages Offered:
Options of $5 million, $10 million,$25 million, $50 million, $75 million, and $100 million, with aggregates provided per location
Directors & Officers Liability (Co-op/ Condo Buildings)
$100,000,000 Follow Form Lead Paint Liability Available
Territory:
Target Facilities:
Rental Buildings
Co-op/ Condo Buildings
Residential buildings with ground floor mercantile exposure
Office Buildings- Lessors Risk Only
Shopping Centers
Warehouses/ Industrial Property
Minimum Premium:
Not Eligible:
Housing Projects; Housing Authorities; Section 8 Housing
Buildings under Construction
Nightclubs
Gasoline Service Stations
Schools or Religious Organizations
Adult and Children's Day Care Operations
Required Documents:
PBC Supplemental Application
Acord Application
3-5 Years Loss History
About PBC:
Program Brokerage Corporation (PBC), www.programbrokerage.com, is the wholesale subsidiary of HUB International Group Northeast Inc. A powerful market resource for brokers and agents, we are also a partner for carriers reaching out to the commercial insurance buyer in innovative, cost-effective ways. We've pioneered an innovative approach to Purchasing Group Insurance buying, which has won popular acclaim.
With experience, resourcefulness, financial backing, strong administration and IT teams, we have enough conviction to participate with our own money on both the claims and expense side. We have a strong focus on underwriting and claims handling and legal expertise. This translates to a win for the producer, a win for the carriers, and a win for the insured. Let us tell you why and how.
For more information contact:
Gary Shapiro
Phone: (855) 781-9707
Tom Henderson
Phone: (855) 781-9707
//= $program_sic ?> //= $program_naics ?>
Request A Quote
Contact Program Brokerage Corporation