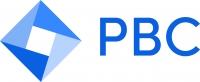 Wind and Hail Deductible Buy Down Insurance Program
Description
Program Brokerage Corporation is happy to let you know that our Wind Deductible Buy Back Insurance program helps your client manage the cost of high wind deductibles. Our program is underwritten by A rated carriers and is available nationwide.
Buy Down Options:
Dollar to Dollar
Percentage to Percentage
Dollar to Percentage
Percentage to Dollar
We can provide our Wind Deductible Buy Back Insurance program to a wide range of businesses. We understand the importance of this coverage, which is why we have extended it to hundreds of target classes.
Target Classes (include but not limited to):
Education
Office and Administrative
Construction
Industrial
Real Estate (residential and commercial)
Retail
Warehousing
Hospitality
Hotels/Motels
In order for your client to qualify for our program, they will need to provide the following documents.
1. SOV
2. Supplemental Application
3. Loss Runs
The great thing about our Wind Deductible Buy Back Insurance program is that we not only can provide a same day quote but we have in-house binding and policy issuance.
We can quote and bind for the following:
TIV up to $100 million
Up to 5 locations
Location limit up to $25 million
*Please note that any account exceeding the limits above can be considered as a referral to the carrier.
If you have any questions and want to learn more information about Wind Deductible Buy Back Insurance coverage, please send us an email.
Gary Shapiro
Phone: 855-753-9287
Tom Henderson
Phone: 855-753-9287
//= $program_sic ?> //= $program_naics ?>
Request A Quote
Contact Program Brokerage Corporation