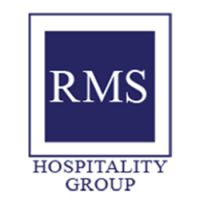 Description
Franchise Food Program Insurance from RMS Hospitality Group
Franchise food is the fastest-growing segment of the restaurant industry, and dominates the rankings among the majority of new franchisors being formed in the fast-casual camp. RMS is poised to assist you in expanding your footprint in this space, excelling in delivering competitive and comprehensive insurance programs to the four primary categories of franchise food sector through our Franchise Select program: Family Style and Casual Dining, Fast Food, Quick Service Restaurants, and Restaurants with Liquor.
Our Appetite
Franchise Family Style & Casual Dining
Establishments with or without waitress service
(Examples: Denny's, IHOP, Golden Corral, Chipotle)
Franchise Fast Food
Fast food restaurants
(Examples: Burger King, Wendy's, Taco Bell, KFC)
Franchise Quick Service Restaurants (QSR)
Food Sandwich Shops, Counter service, quick serve, limited or no seating, limited cooking
(Examples: Jon Smith Subs, Jersey Mike's, Quiznos, Subway, Firehouse Subs, McAlister's Del, Charley's Philly Steaks, Pita Pit, Togo's Sandwiches, Panera Bread, Red Mango, And More…)
Franchise Restaurants less than 50% liquor
Full-service restaurants with less than 50% liquor, waitress service
(Examples: TGI Friday's, Applebee's, Chili's, Famous Dave's)
Our product line in our Franchise Select program includes:
General Liability
Liquor Liability
Property
Excess Liability
Workers Compensation
Products & Completed Operations
For decades, RMS has been providing outstanding insurance services, business consulting, insurance underwriting, legal resources, and claims management solutions to the franchise food industry. As a testament to our experience, we were appointed in 1994 as one of the few "McDonald's Approved Vendors" for franchises nationwide and became the largest broker in the system through the decade.
We maintain an unparalleled experience that provides the insurance and risk management expertise you expect from RMS HG.
Best-in-class products and services are the hallmarks of what RMS HG delivers.
Coverages Offered
General Liability
Liquor Liability
Commercial Property
Workers Compensation
Property Damage
Hired & Non-Owned Auto Insurance Coverage
//= $program_sic ?> //= $program_naics ?>
Request A Quote
Contact RMS Hospitality Group