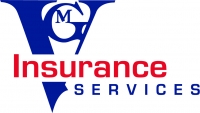 Orthotic and Prosthetic Providers
Description
Specialized Insurance Solutions Designed for the Unique Needs of Orthotic and Prosthetic Providers
With an expert team specializing in the Orthotic and Prosthetic profession, our insurance program provides a broad portfolio of enhanced coverages at competitive prices. Partner with VGM Insurance Services for exceptional customer service, quick turnaround time and claims expertise.
Who it Covers
Orthotic and Prosthetic Practices and Services
Custom Fitters/Central Fabricators (including Manufacturing)
Home Medical Equipment Providers
What it Covers
Commercial General Liability
Professional Liability
Property
Business Auto
Workers' Compensation
Excess Coverage
Directors and Officers
Employment Practices Liability
Cyber Liability
Program Highlights
Trusted Carrier Partners: We work only with A.M. Best 'A' Rated or higher carriers. You can trust us to protect your clients' business.
Competitive Commission Structure: We offer competitive commission structure to our agent and broker partners, and pride ourselves on providing unparalleled service at all times.
Risk Management Expertise: Access to our in-house corporate counsel and claims team, as well as a full portfolio of risk management resources helps your clients to manage their risk and defend their business.
Coverages Offered
General Liability
Professional Liability Insurance (E&O)
Commercial Property
Commercial Auto
Commercial Auto
Workers Compensation
Excess
Directors And Officers Liability
Employment Practices Liability (EPLI)
Cyber Liability
Applications and Informational PDFs
Request A Quote
Contact VGM Insurance Services
Log-in to ProgramBusiness to contact VGM Insurance Services
Login
Don't have a log-in? Register for free here.
ProgramBusiness is 100% free for agents and agencies.
Registered users can submit ACORDs, loss runs, etc to quickly receive quotes from multiple markets or the market of your choice.